PRO mechanical horses and other animals on wheels - PonyCycle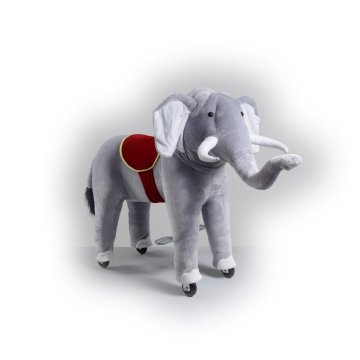 Are you looking for an fun attraction for an amusement park, kindergarten, or children's play area? It is a safe bet to go for PRO mechanical ride-on horses and other animals on wheels – they are a sure hit with young visitors. You can choose not only walking horses but also a unicorn, zebra, panda, and many other popular animals. The feet supports of all products can be adjusted to multiple positions, according to the height of the particular child.
These ride-on animals can be used on a hard, level surface both outdoors and indoors. Their construction is designed to withstand even the large loads received in commercial establishments.
You can choose a PRO animal on wheels in size S (for children from 3 to 6 years of age), M (for children from 5 to 12 years of age) and XL (for anyone from 9 years of age).